What Can I Do?
There are so many easy things you can do in your daily routine to live a more sustainable life and contribute to our campus sustainability mission!
Here's How To Help:
Use power strips — appliances use electricity even when they are turned off.
Opt for LED bulbs, and turn off the lights when not in use.
Turn off the faucet when brushing, shaving, and washing hands—and take shorter showers.
Report leaking faucets and sprinklers to Maintenance!
858.534.2600
Avoid single-use plastic bottles. Use refillable water bottles and fill up around campus at Hydration Locations.
Use alternative transportation, including dockless bikes, UCSD shuttles, the bus, Zipcar, biking, and walking. For more visit transportation.ucsd.edu.
Check out our Green Living Guide (pdf) for more tips and tricks.
With your help, reusing can divert millions of single-use items from the landfill each year!
Choose your meals "for here" to eat on reusable china and utensils.
Use the Triton2Go reusable containers when you do take meals to-go.
Bring your own cup to Dining Services locations for a 20-cent discount, and bring your own bag for a 5-cent discount.
Buy items secondhand! Check out the UCSD Friends Resale Shop.
Check out the HDH Donation Program which supports students in need by providing them with previously used household items. You can donate or request items!
Recycling is actually just as easy as throwing something in the trash — help the environment by recycling your items (pdf)!
Keep electronics, ewaste, lead, and toxic metals out of UC San Diego trash by properly disposing it. A comprehensive list of what you can recycle (and how) is located on BLINK.
Take a class, join an organization, or plant a garden!
Find an aspect of sustainability that speaks to you and reach out to the organization to see how you can get involved.
Stop by the campus Sustainability Resource Center to see which organization fits your interests. There is something for every interest and major!
Throughout the year, donate non-perishable food to the Triton Food Pantry during annual food drives, or volunteer to recover leftover food with the Food Recovery Network.
If you are an on-campus resident, check out our Green Living Guide (pdf) and learn how you can be more sustainable in your suite or apartment.
There are many ways that our food choices contribute to sustainability:
Choose from the many plant-based food options in all of our dining locations. Look for the "vegan" and "vegetarian" icons on the menus.
Choose sustainably sourced items from the markets.
Check out some of the EcoNaut's recommendations below.
Learn more about where our food comes from.
EcoNauts Recommend!
Are you looking to spice up your meals and try something new? Want to choose options that are tasty and sustainable? Here are some of the EcoNauts' recommendations!
Item: Build Your Own Salad

Dining Location: Sixty Four Degrees

"The Build Your Own (BYO) Salad is a great option for someone who wants to eat healthy on the go. I love being able to customize my own salad with my choice of greens, toppings, and sauce!"

Environmental benefits:
Eating vegetarian instead of eating meat is a significant way to reduce your carbon footprint. That's because a vegetarian diet requires less land to sustain compared to a meat-based diet. Try challenging yourself to eat vegetarian 1 day a week!

Item: Grilled Vegetable Wrap

Dining Location: Crave

The grilled vegetable wrap combines great flavors into a singular package. With grilled squash, brussels sprouts, tzatziki, and more this vegetarian option is a great go-to for lunch or dinner.

Environmental benefits:
Opting for vegetarian/vegan items is one of the quickest and easiest ways to reduce your carbon footprint!
Have you ever picked up an item in the market and seen a label/certification you were unfamiliar with? UC San Diego sources items from a variety of vendors, and we seek out items that are produced sustainably and provide options for a range of student diets. Certifications help maintain integrity and guarantee items are up to UCSD's standards. Scroll down for descriptions of several labels commonly found in UCSD's markets and what they mean in terms of sustainability—these can help guide your food choices or just make you more aware of the origins of the foods you're eating.
Do you find this guide helpful? Are we missing anything? We'd appreciate your feedback! 
---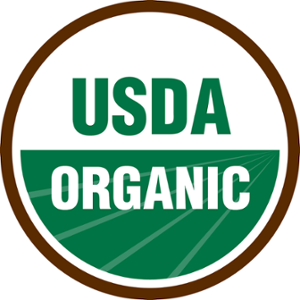 USDA Organic:
USDA Organic certified products ensure product ingredients meet standards including soil quality, pest/weed control, animal raising practices, additives, and more.[1] Reduced chemical usage means less harmful chemicals runoff into local environments. Organic farmers improve and maintain biodiversity through a number of possible methods including: attracting native pollinators and beneficial insects to their crops rather than using pesticides to kill them, planting native plants throughout the farm which provides ground cover and home to native animals, planting deep rooting crops to improve soil quality and increase biodiversity within soil.[2] The production standards for organic goods are considered more sustainable than conventional farming practices for a number of reasons including reduced chemical usage and increased biodiversity.[3]
---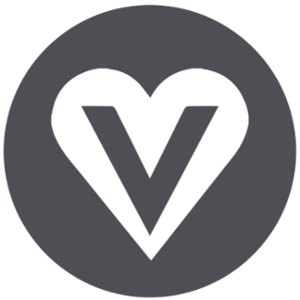 Vegan:
Vegan products guarantee that the item contains no animal products or byproducts; was manufactured without animal products; and wasn't tested on animals. This certification helps individuals who are vegan for sustainability, health, religious, or moral reasons to locate food that fits within their diet.[4] Animal agriculture has an immense impact on greenhouse gas emissions, energy usage, and water usage compared to plant agriculture. Switching to a vegan diet has many positive environmental impacts including a reduction of an individual's direct/indirect carbon dioxide emissions by up to 73%.[5]
---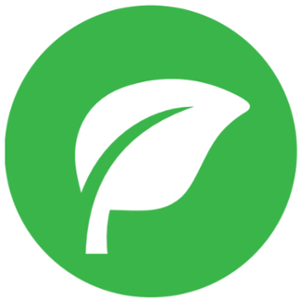 Vegetarian:
Similar to the vegan certification, a vegetarian label certifies that a product doesn't contain any animal products with the exception of eggs, dairy, or honey. This includes within the product itself, during manufacturing, and during testing.[6] While the production of dairy and eggs still requires animal agriculture which uses vast quantities of water, energy, land, and emits a large quantity of greenhouse gasses, by omitting meat the amount of resources/emissions dedicated to providing a vegetarian diet is significantly reduced. A vegetarian diet has many positive sustainable impacts including a reduction of fresh water consumption by 35-55%.[7]
---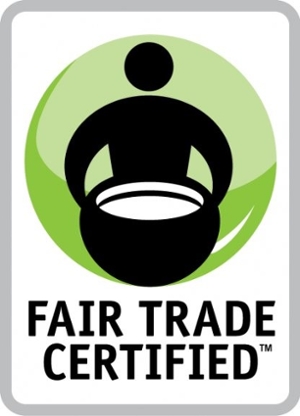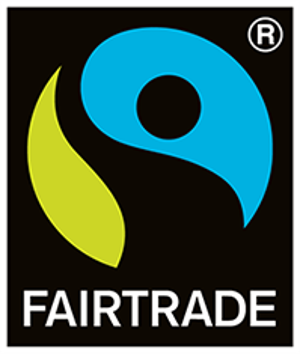 Fair Trade:
Fair Trade certified products promise that producers and businesses have met internationally agreed standards that support better prices, decent working conditions, and fair deals for farmers/workers in developing countries. To be certified, the farmers must improve soil and water quality, avoid using harmful chemicals, manage waste, reduce their greenhouse gas emissions and protect biodiversity.[8][9] Fair Trade certified products allow sustainability-minded consumers to make informed purchases that support sustainability.
---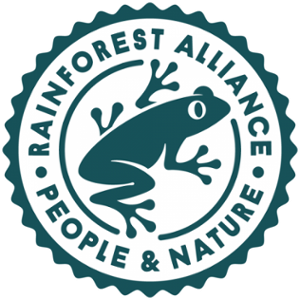 Rainforest Alliance:
Rainforest Alliance certified products have met standards in three pillars of sustainability: environmental, social, and economic. This includes standards for best practices to preserve and protect forests, climate-smart practices, and ensuring human rights are met.[10] Rainforest Alliance products allow sustainability-minded consumers to make informed purchases that support sustainability.
---
While these labels can be helpful, they're not the only food certifications UCSD has in their markets; what's more, these certifications don't guarantee a healthy lifestyle. These are just confirmations of ingredients, working conditions, origins, or sustainable standards that can be used to guide individual choices. We hope this helped you become familiar with these labels and that you'll feel comfortable making more informed decisions about food in the future.
Did you find this guide helpful? Are we missing anything? We'd appreciate your feedback!