Meet the Team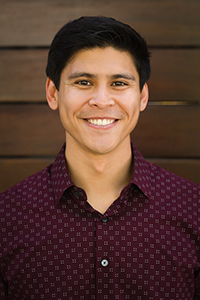 Colin
HDH Sustainability Manager
Colin joined HDH as Sustainability Manager in May 2017. An alumnus of UC San Diego and former EcoNaut, Colin brings a technical background of sustainability to HDH with a BS in Environmental Engineering, and research and project experience in energy and mechanical engineering. In addition to fostering a culture of sustainability among students and staff across campus, Colin's responsibilities include supervising the EcoNauts, identifying areas for departmental improvements, serving on sustainability committees for new building developments, and acting as an HDH liaison to campus sustainability groups, efforts, and projects.
To contact Colin, please email cmoynihan@ucsd.edu.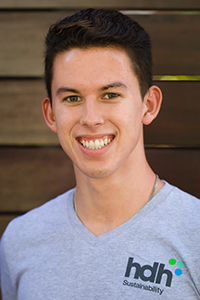 Josh
EcoNaut
Coming from the small town Beaumont near the Coachella Valley, Josh has escaped the 100 degree heat and made his way down to San Diego studying Human Biology and Global Health in hopes of pursuing a career in medicine. He also has a strong interest in living a more sustainable lifestyle, and with the EcoNauts, hopes to encourage others to practice a cleaner, more sustainable life both on and off campus. When Josh is not studying for midterms, he is exploring around San Diego and going to different concerts and music festivals that Southern California has to offer. One interesting fact: Josh is addicted to Hot Cheetos.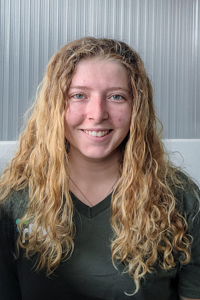 Arielle
EcoNaut
Arielle travelled the great distance of 6.5 miles from her hometown of San Diego to come to UC San Diego where she joined the EcoNauts in the hopes to help make sustainability an everyday practice for the students and staff of UCSD. Entering her second year as a Bioengineering student in Sixth college, Arielle's hobbies include camping, baking, and spending time at the beach.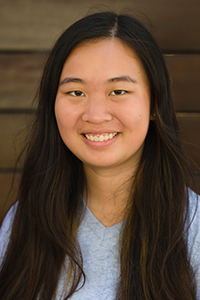 Zoe
EcoNaut
No-way, Zoe is from Poway. As a third year student studying Chemical Engineering and Psychology, she often hears "Wow, that's an interesting combination!" Zoe is super excited to live in the Keeling Apartments this year since it's one of the three LEED Platinum certified buildings on campus! You can often find her watching the sunset at the Keeling rooftop garden or walking to BJ's for $3 pizookies. She stays healthy and connected to the environment through her one and only hobby, playing Pokemon Go. Zoe really wants to get a bike to reduce those greenhouse gas emissions, but mostly in an attempt to catch more Pokemon.